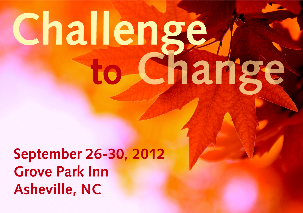 Friday, September 28th, Boomer Sassman will speak at the 2012 annual Southern Association of Orthodontists meeting at the Grove Park Inn, in Asheville NC. Sassmann has been invited to be a keynote speaker for this event, and will be joined by Molly Millroy, of Molly Millroy Media. Millroy runs her own Asheville based public relations, and video production business.
Together they will address the audience about how the Orthodontic field can benefit from understanding more about Google, Social Media and CMS Website Design to help expand and strengthen their practice. If you're attending this event, be sure not to miss Boomer and Molly's keynote, titled "EmBrace the Digital Divide," from 2pm to 5pm.
For more information you can visit http://saortho.org/
K Black Orthodontics gets a WordPress face lift
Be sure to check out a recent WordPress website that we just launched for the best Asheville Orthodontist  Keith Black.