Our goal from the beginning has been to simplify the overly complicated world of web design and tracking. We want to help bridge the gaps in your understanding of what the internet can do to innovate, connect, and improve the way you do business. Our founder Boomer Sassmann teaches over 40 classes a year on various topics related to the internet and small business development. These classes and a calendar can be seen below.
Even those who make their living working online have a hard time keeping up with the million-mile-a-minute pace of the Internet. The truth is, though, that while the Internet is growing more complex, it's also providing resources to make our life easier, and we want to educate you on how to use these tools. Asana for task management, Google Drive for storage, Harvest for time tracking and how to connect all the dots between these systems. 
Classes are primarily offered in or around Asheville. We try to keep an accurate calendar of upcoming classes (shown below) for quick reference on our site.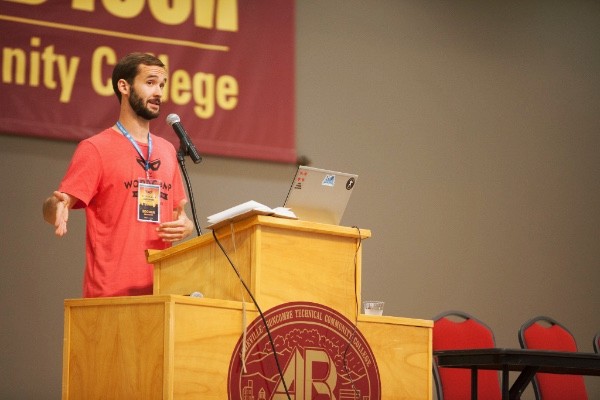 Classes Search and Views Navigation
Upcoming Classes
August 2018
With three large rooms for sessions and lots of surrounding lobby space for connecting, networking, and just hanging out, the conference center will allow our community to come learn and share together. Each year, there are differences in program, schedule, and sometimes the venue itself, but one thing always stays the same: our wonderful community. People from all sorts of careers, locations, and walks of life come together for one weekend to learn from each other and get inspired. We…
Find out more »
September 2018
October 2018
November 2018
+ Export Events
Connect With Us
Curious about our company, our capabilities, our favorite music, or how we can become your company's secret weapon against the competition? Get in touch with us through our contact page.
Or, better yet, drop by our office on Haywood Road in beautiful Asheville, North Carolina to meet our amazing team in person.