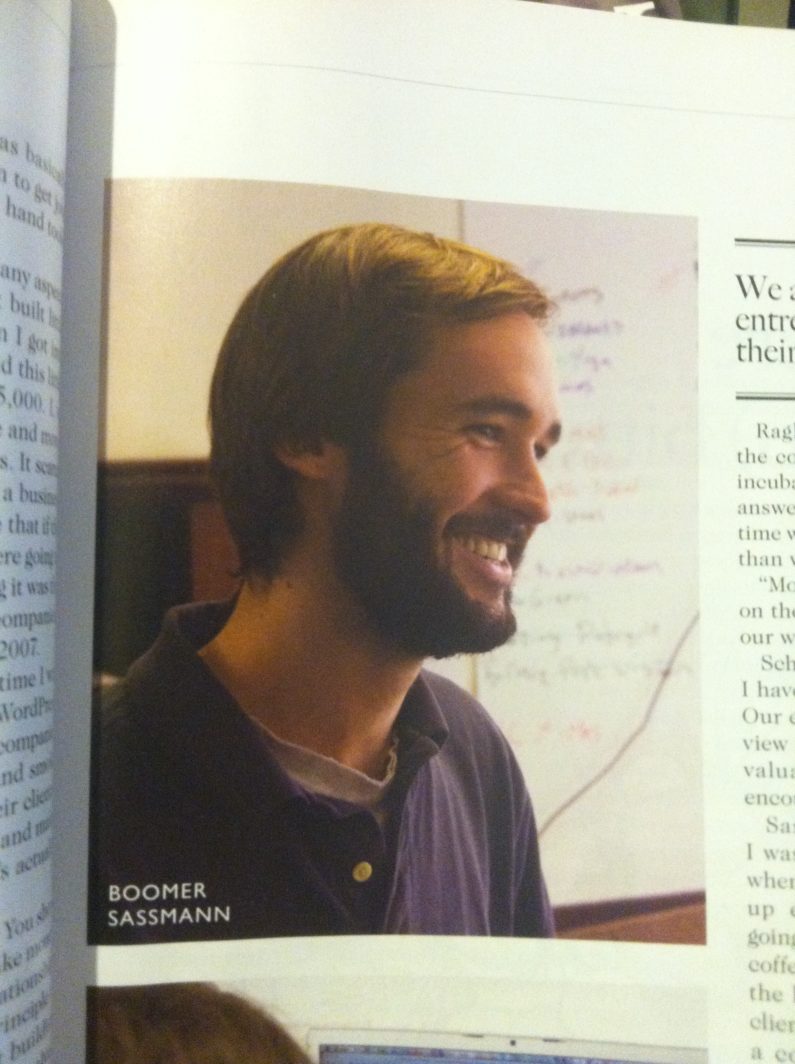 The business center for collaboration, support, and opportunities has been a hidden gem in the Asheville area…until now.
Capital at Play, a publication which features entrepreneurs in WNC, featured the BASE at AB Tech to feature the value of a small business center incubator. The magazine was able to get to the roots of BBD's beginning and what we have evolved into at the BASE. When the company started, Boomer was looking for a connection to other small business owners in the technology field, and he found it here. "I can walk next door and say [to the owner of Spectra 3D], "Steve, what do you think of idea, direction, domain name, etc?'".
As a company, Big Boom Design continually looks for new and better ways to not only build websites but also educate  clients about the Internet so their business stays up to speed. The BASE at AB Tech is an opportunity for all industries to collaborate, communicate, and grow.
"We build websites that are extremely transparent," Sassmann told Capital at Play for their March issue. "With complete transparency throughout the project, you end up with happier clients and less wasted time. Not to mention that you get to make a profit, create a better product, and you ultimately build a better relationship."
Interested in the full article? Click here to read! And stop by the BASE for a visit or for a free small business center class taught by Boomer himself.